BEARYS COLLEGE OF EDUCATION
Bearys College of Education provides high-quality Professional courses, offering a Bachelor's Degree in Education (B.Ed) and Diploma in Education (D.El.Ed), transforming aspiring teachers into teaching experts, while preparing them to confidently face the challenges of globalised teaching in today's world. Our institution is staffed by experienced, prudent and dedicated professionals. A variety of teaching and learning techniques are employed to impart knowledge and skills to our students in various departments. Our college empowers budding teachers to meet the ever-changing challenges of a younger generation. We always  strive to enhance the quality of education we impart, and this has reflected in our performance in achieving three consecutive ranks from Mangalore University within five years of our inception – an achievement, which we take enormous pride in! Our student body reflects a mixture of genders, ethnic groups and age, with achievers coming from various backgrounds. Students are expected to play a part in their own progress and development so that they can become independent learners with high levels of academic excellence.

Our B.Ed degree course is a great option if you are serious in taking up teaching as a profession, whilst inspiring people of all ages.

Explore our D.El.Ed Diploma course , a job oriented teachers training program to teach elementary level education across India
Bearys College of Education boasts of a state of the art infrastructure.
We understand it is our responsibility to create an environment that not only assures learning, but also creates a sense of belonging for the staff and students, who call it their second home. We have also incorporated the new normal in the post pandemic scenario, where digital infrastructure has become a must.
The best teachers treat students like people, not numbers.
They go beyond their call of duty in terms of helping students; they not only know their material, but they also know how to impart it well. They understand the student and any concerns they may have. As the saying goes, teachers are the people who build the nation, and make the world a better place to live in. We at Bearys College of Education are proud of our esteemed faculty, who are experts in their chosen fields.
Latest from Bearys College of Education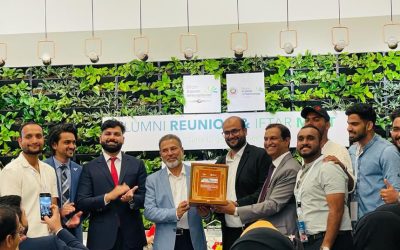 The Bearys Institute of Technology Alumni International (Bitain), organized an Alumni Reunion 2023 together with a Ramadan Iftar on Saturday, April 1, at the Ibis Hotel, Deira City Centre, Dubai.
read more